CONNECTED. INDEPENDENT. SUSTAINABLE. WATERFRONT LIFESTYLE.
IN FALSE CREEK VILLAGE, VANCOUVER
FOR EXCLUSIVE VIP ACCESS - REGISTER NOW! VIP AND INSIDER ACCESS TO
EPIC AT WEST

IS ONLY PERMITTED AND GRANTED SOLELY BY EXECUTIVE GROUP DEVELOPMENT. NO OTHER PARTIES ARE AUTHORIZED TO MAKE THIS CLAIM

Here at EPIC AT WEST, it is about being a part of something grand on a global scale, engaging with your neighbors, savoring the breathtaking scenic beauty of Vancouver, connecting with nature all year round and acting on the endless adventures that await you each and every day, in every direction. It is vibrant, dynamic and deserving of the World's attention as one of the BEST brand new waterfront communities to live in.

EPIC AT WEST is the final jewel in Executive Groups multi-phased development called, Residences at West. Changing the face of False Creek forever and spanning an entire city block with three towers complete with an 18,000 sqft. daycare and Shops at West offering over 43,000 sqft of upscale retail - all this, at your doorstep.

Saving the BEST for last, EPIC AT WEST is the much anticipated finale and will exude sophistication and distinction in exceptional ways from the bold architectural design, the exquisite European inspired interiors to the superior construction quality.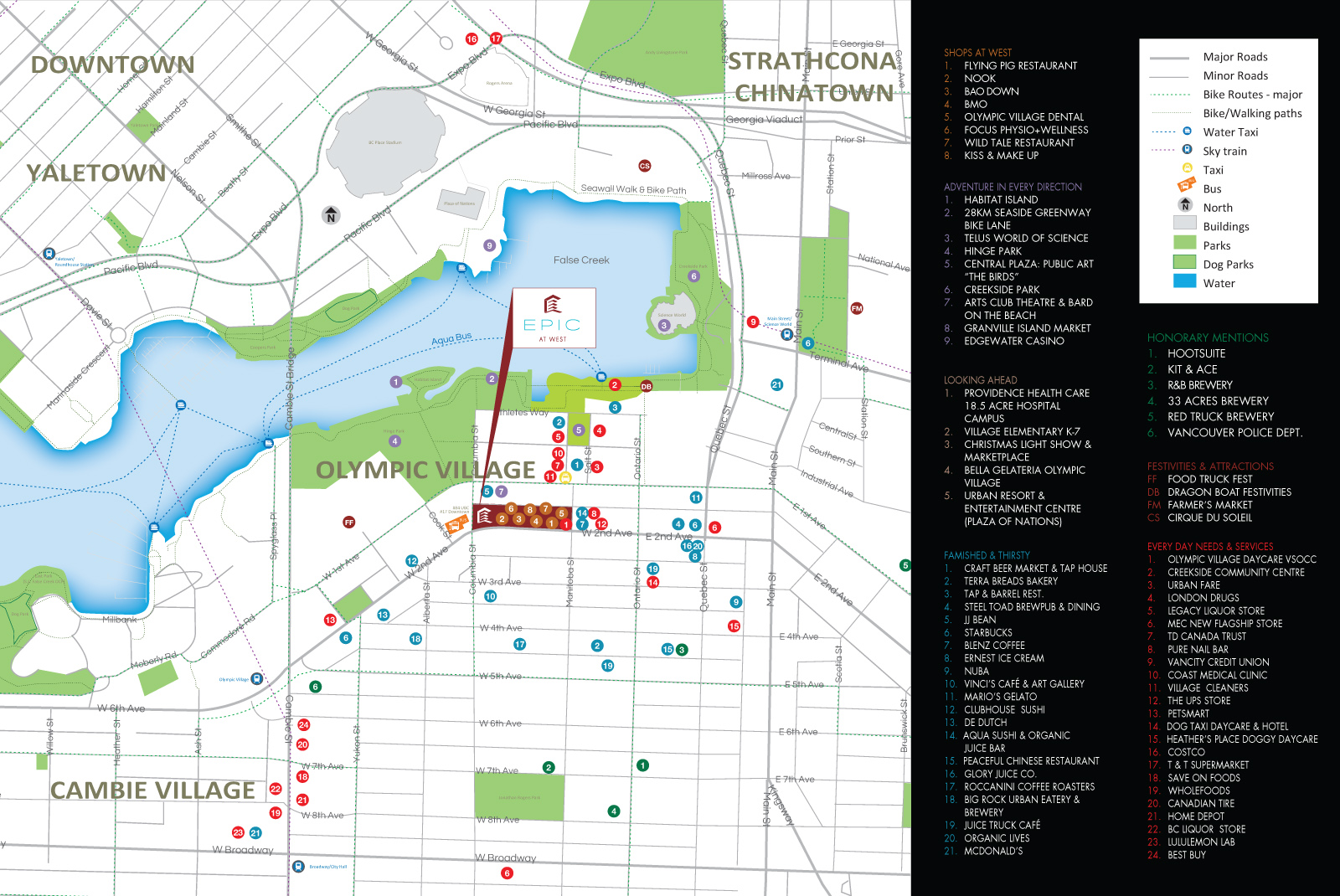 At EPIC AT WEST public amenities are abundant and at your doorstep including Executive Group Development's very own 43,000 sqft of upscale street level retail called Shops at West covering an entire city block including the spectacular 18,000 sqft $11 million state-of-the art childcare facility in Phase I already gifted to the City of Vancouver.
The Village is home to Urban Fare groceries, London Drugs, Creekside Community Centre, Liberty Wine Store, Craft Restaurant, Tap & Barrel, Terra Breads, JJ Bean, school sites, parks, marinas, and all your dayto-day services for postal, banking, drycleaning & pets – it's no wonder this is its own city within a city and Vancouverites are choosing to live here!
The public transportation is the most comprehensive yet to be seen for a neighborhood - within a 4 block radius includes the Canada Line, Skytrain, water taxis, #84 UBC bus, streetcar, 22 km of seaside bike & pedestrian routes with endless connectors to wherever your destination.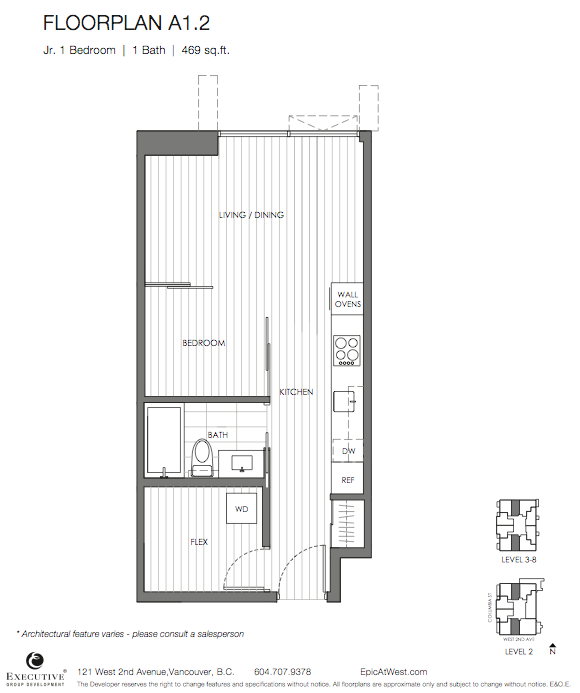 Call for appointments: David Hutchinson - 778-839-5442 suttonhutch@yahoo.com