COVID-19 relief programs for home owners and renters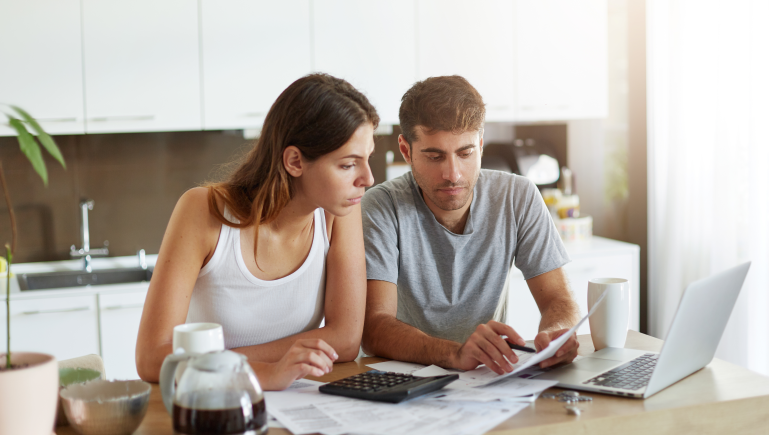 The federal and provincial governments are providing emergency aid for individuals to help you weather the economic impacts of the COVID-19 pandemic.
Recent measures include income relief for people financially impacted by COVID-19, a provincial rental supplement, and different payment deferral options.
Keep in mind that this situation is evolving quickly. We'll continue to provide the latest information as it becomes available. Here's the latest summary:
Federal
Canada Emergency Response Benefit
The Canadian Emergency Response Benefit (CERB) is a federal program that provides any worker who is unable to make a living due to the COVID-19 epidemic with a $2,500 per month temporary income support.
The government intends this benefit to support as many Canadians as possible – including self-employed workers. Being declared an essential service won't impact your eligibility.
Eligibility requirements
You're eligible if you:
are residing in Canada and are at least 15 years old;
have stopped working because of COVID-19 and haven't voluntarily quit your job;
did not apply for, nor receive, CERB or EI benefits from Service Canada for the same eligibility period;
had income of at least $5,000 in 2019 or in the 12 months prior to your application date;
will not receive income from employment, self-employment, or provincial or federal benefits related to maternity or paternity leave for at least 14 days in a row for the period you're applying for.
You may be asked for supporting documents later in the application process.
What can I expect when I apply?
To prevent the application system from being overwhelmed, the government set up specific days you can apply based on your birth date.
| | |
| --- | --- |
| If you were born in the month of: | Apply for the CERB on: |
| January, February, or March | Mondays |
| April, May, or June | Tuesdays |
| July, August, or September | Wednesdays |
| October, November, or December | Thursdays |
| Any month | Fridays, Saturdays, and Sundays |
Eligibility is for four-week periods. Your first application covers March 15, 2020 to April 11, 2020. Following this period, you'll need to reapply every four weeks if you're still not receiving any income.
You can receive CERB for a maximum of 16 weeks.
Keep in mind that if you receive income during a four-week period, you'll no longer be eligible for CERB.
How to apply
There are two ways to apply:
Online: You can log in to your CRA My Account on your assigned day to start the process. Your benefit will be paid out through your CRA My Account settings – make sure your information is up to date.
If you don't have a CRA My Account, register for one.
Phone: You can call 1-800-959-2019 or 1-800-959-2041. Make sure to have your Social Insurance Number and postal code ready. These payments will be made by direct deposit or cheque, based on the payment method they have on file for you.
Click here for more information on applying for CERB.
Provincial
BC emergency benefit
The BC government announced a one-time, tax-free, $1,000 supplemental benefit for British Columbians who qualify for the federal CERB benefit.
Applications open online May 1, and over the phone May 4. Click here for more information.
Provincial rent supplement
The provincial government is offering a temporary rental supplement for renters in BC.
The funds will be available to low-to-moderate income renters who have lost income due to the COVID-19 crisis and will be paid directly to landlords through BC Housing.
To be eligible for the supplement, renters need to meet each of the following criteria:
Household income

have a 2019 gross household income of less than $74,150 for singles and couples without dependents, $113,040 for households with dependents.

Loss of income

are receiving or eligible for Employment Insurance due to COVID-19;
are receiving or eligible for the Canada Emergency Response Benefit offered by the federal government due to COVID-19; or
have experienced, and are able to provide evidence of, a drop of 25% or more in monthly household employment income due to COVID-19.

Rent to income ratio

are paying more than 30 per cent of current household income towards rent.
Click here for more information.
Bill payment deferment
The provincial government is working with BC Hydro and ICBC to allow bill payment deferment. ICBC is extending deferrals to up to 90 days.
People dealing with job loss, illness, or loss of wages due to COVID-19 may also qualify for BC Hydro's Customer Crisis Fund grant program for up to $600.
Fortis BC is allowing bill payment deferral for its residential customers from April 1-June 30, 2020 through an interest-free plan spread over the next 12 months. You're eligible if you're unemployed or unable to work due to COVID-19.
More information
BC government's COVID-19 action plan
Federal government's COVID-19 economic response plan