Vancouver became a byword for money laundering, fuelled by Chinese cash. Can it flip the script?
A new institute devoted to anti-corruption and anti-laundering efforts seeks to repair a reputation tainted by the 'Vancouver model' of Chinese money smuggling
The project is the brainchild of Peter German, whose investigations into money laundering in British Columbia prompted outrage and a push for reforms
Dr Peter German, president of the advisory committee for the Vancouver Anti-Corruption Institute, is seen at the launch of the organisation at the University of British Columbia on Thursday, December 9. Photo: Ian Young
It is known as the "Vancouver model" – a criminal technique that turned the Canadian city into a byword for international money laundering.
The term, coined by Australian academic Professor John Langdale of Macquarie University in 2017, described a process in which launderers would simultaneously smuggle Chinese money to Canada in circumvention of Beijing's cash export laws, while sending Canadian drug money back to gangsters' bank accounts in China, all facilitated by British Columbia casinos, in a kind of criminal alchemy.
But now the backers of a new anti-corruption institute want to flip the script, and make Vancouver a model for anti-money-laundering and corruption compliance.
Hail of bullets kill an accused China-Vancouver money launderer – and shatter myth of a victimless crime
Jian Jun Zhu, shot dead in a Canadian restaurant hit, had been accused of processing more than US$165 million per year through his underground bank
An anti-money-laundering expert says the shooting suggested someone did not want investigations into the underground bank to proceed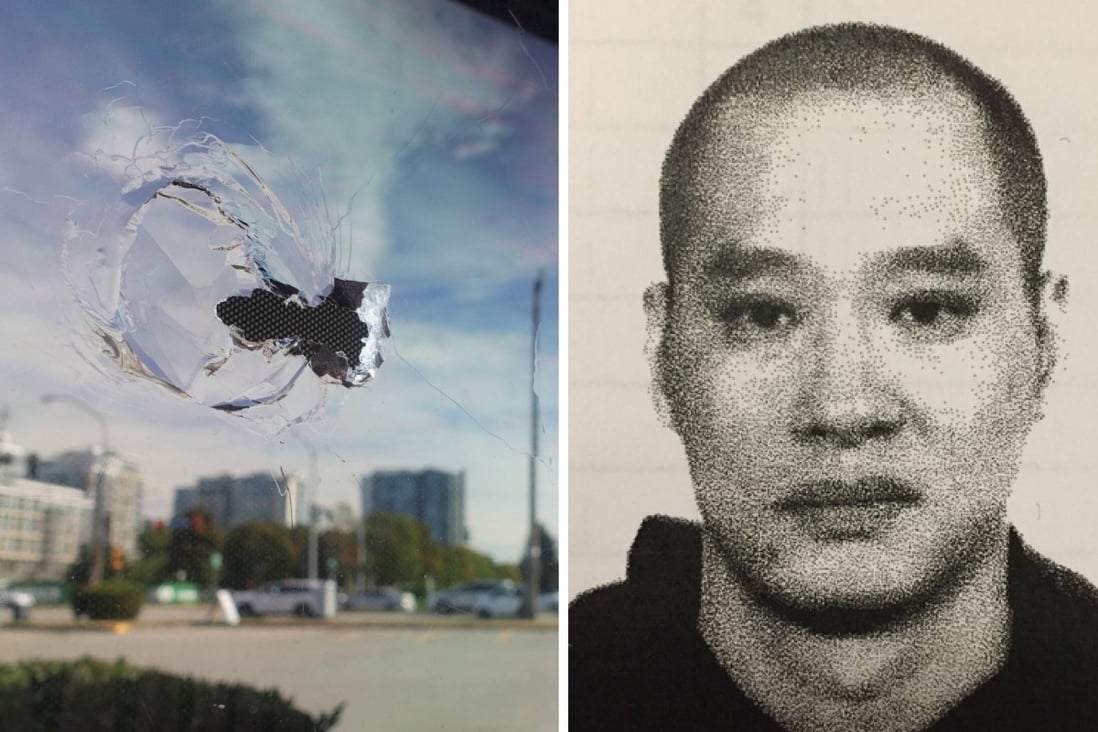 A bullet hole is seen in the window of Manzo Itamae Japanese restaurant in Richmond, BC, where accused money launderer Jian Jun Zhu was shot dead last week. Photos: Ian Young and The Vancouver Sun
At least seven bullets raked through the tinted windows of the Manzo Itamae Japanese Restaurant in the Vancouver satellite of Richmond, at around 7.30pm on Friday night.
The shooter fired from the northeast, at an angle almost parallel to the glass; the bullets ripped long paths through the thick pane. One round also punched finger-sized holes in the metal window frame, before tearing a 10cm (4-inch) gouge through the laminated glass at head height.
Dining on the other side of the window were accused money launderers Jian Jun Zhu and Paul King Jin. Zhu, 44, was killed. Jin, aged in his 50s, was wounded in the face.
China's exports to keep cooling despite spike in heater sales to Europe and still-weakening yuan
The trade boom that China's economy enjoyed early in the pandemic is waning, as not even the appeal of a depreciated Chinese currency can offset global demand dynamics
Reviving private consumption and boosting business investment are seen as crucially important, but China's restrictive zero-Covid policy still looms large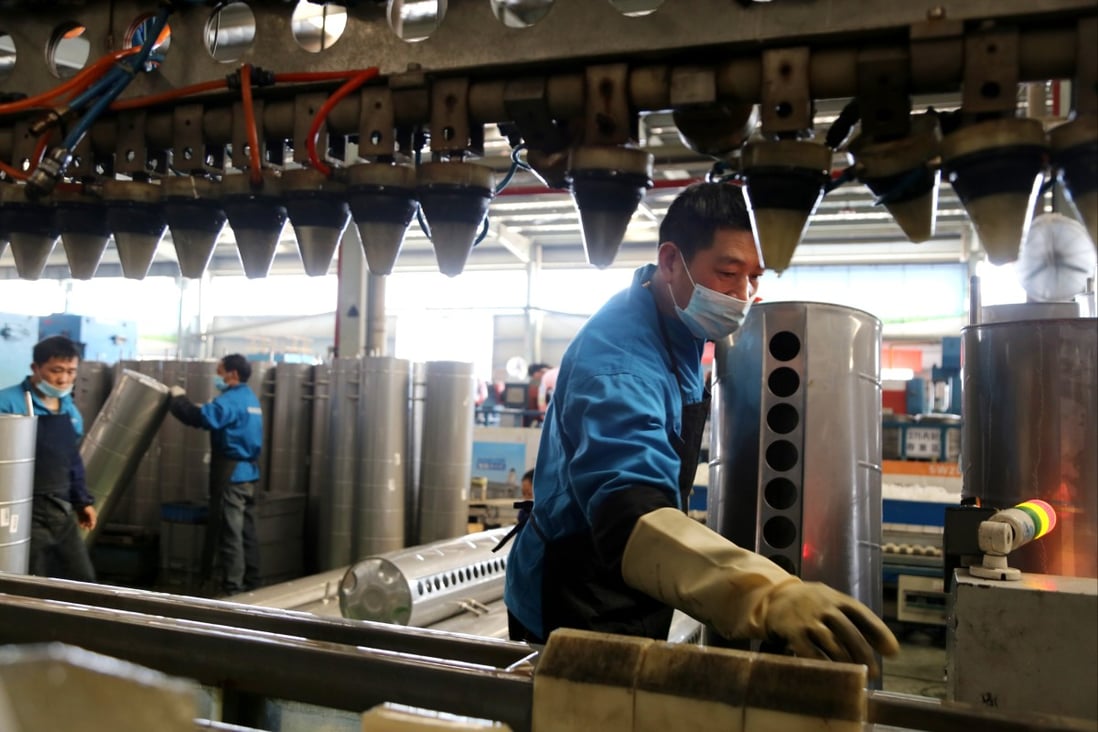 China has seen a surge in orders for heaters from Europe as it faces an intensifying energy crisis ahead of winter. Photo: Getty Images